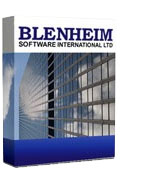 NIM - NATURAL Interactive Monitor
NIM is a purpose built TP Monitor for the Natural and ADABAS environments. NIM is designed to make full use of the sub-tasking and memory management capabilities of z/OS like operating systems, whilst interposing a minimum of overhead between NATURAL, VTAM and ADABAS. Typically NIM will interpose less than 5% of overhead for session management for Natural users.
NIM offers most benefit to organisations using:

NATURAL

4GL

ADABAS

DBMS

,

VSAM

or DB2
z/OS, z/Ose,

MSP

/EX or similar

VTAM

, and wish to avoid using a cumbersome general purpose TP monitor

TCP

/IP connectivity to mainframe


Benefits
Reduced Resource Overhead –

NIM

will consume less than 5% of the

CPU

used by

NATURAL

sessions
Minimal support required – Typically no dedicated support responsibility is required
Ease of use –

NIM

's logical and convenient

DBA

interface means simple installation, minimum training and quick response to environment changes
Stability – The elegant and logical architecture means an exceedingly stable, low maintenance product
Economics – The value of

NIM

in the areas of processing efficiency and reduced support costs guarantees return on investment within a brief period of time, often less than six months.
Features
Currently supports

NATURAL

V2.3+, V3.1+, V4.1+,

ADABAS

V6.1+, V7.4+, V8.1+
Natural addon products are supported automatically
For a FREE TRIAL, Questions or further information contact us now