Liberate Your Legacy
FreeSoft's Legacy Modernization path to leverage the benefit of Service Oriented Architecture
Do you have a portfolio of legacy applications running on a mainframe?
Is your organization running older, 31-bit IBM mainframes? Are you faced with a hardware decision?
Are you having problems finding and retaining qualified mainframe engineers?
Has the maintenance and enhancement of these applications become expensive, difficult, and time-consuming?
Would you like to move to new platforms without losing your large investment in business rules?
Do you want to lower your monthly software license costs, or switch from older platforms to one with better price-performance?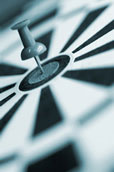 Your business processes are strategic assets of your company. These assets are locked away in expensive proprietary systems and application environments which are difficult to integrate into a modern, Service Oriented Architecture. Protecting these assets while freeing them to evolve with innovations in information technology should be a key goal of every CIO.
Modernization is the way to take advantage of new technologies while protecting your application investment and unlocking the potential of legacy data. Modernization also lowers cost and positions your company to better take advantage of new technologies in support of new business requirements.
FreeSoft has been involved in the IT modernization and legacy transformation business since 1998. FreeSoft has built up a line of conversion technologies, project methodologies and processes to understand and transform a great variety of legacy systems into a modern IT environment and a new architecture, while ensuring the lowest risk and cost. Our legacy modernization services enable customers to transform different legacy systems running on heterogonous proprietary platforms, developed in various programming languages with data stored in legacy databases and file systems, into a J2EE environment, SOA based architecture.
Key Features/Highlights
Holistic approach
Architecture driven methodology
Automated Converter tools
Service Oriented Architecture (SOA)
J2EE Architecture
Web Services
Business process as corporate assets
Application Portfolio Management (APM)
Risk avoidance
Latest News
Significant ADABAS/NATURAL to RDBMS/JAVA modernization project is in the final (UAT) phase FreeSoft and its customer are getting now to the final phase of a momentous legacy modernisation project for an Adabas/Natural application including over 20.000 Natural objects including 9.500 programs with 5M LoC and 8.000 MAPs.