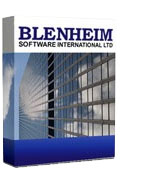 ERQ - Automated RACF Administration and Reporting
Easy
RACF

Query

ERQ is an automated RACF administration & reporting utility that is simple, powerful, and best of all, inexpensive! ERQ is ISPF driven. With the push of a key, reports may be produced, RACF commands may be automatically generated, and 'clean-up' tasks may be streamlined – with little or no training necessary. Extensive field help messages guide the user through the product. In Addition, ERQ enables RACF analysts to create their own custom RACF applications using a set of straightforward ISPF services.

Designed and developed for RACF Administrators by RACF Administrators with over 25 years of continuous hands-on experience – ERQ includes all of the online functions necessary to automate the entire security administration process, including many options not found in other third party tools.

All ERQ Online Services screens are completely customizable, having been built using ERQ Programming Services, it is a snap to add new functions and/or modify existing ones.

ERQ allows you to customize the screens with the functions that you use most often. ERQ provides all of the tools you need to manage and monitor security in one easy-to-use package.

ERQ is also an invaluable programming aide that retrieves RACF information for REXX and/or CLIST custom written RACF applications. ERQ increases productivity by providing you with easy access to both the live and archived RACF database.

ERQ provides a library of sample executable applications that the user can easily modify to fit their environment's needs. Administrators now have the ability to write their own applications without seeking the assistance of the system programmers.
For a FREE TRIAL, Questions or further information contact us now