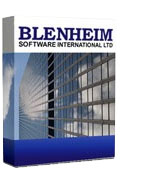 The Info Suite: Info/CPU - Info/DASD – InfoTAPE
As a suite or individually, the Info products provide a global view of your resource performance and utilization.
InfoCPU –
CPU

/

WLM

Reporting & Analysis

InfoCPU is a CPU resource reporting system that easily creates graphical reports along with traditional mainframe SYSOUT reports showing overall CPU and individual WLM workload and service class performance and utilization. Trending of your CPU and WLM resource utilization is fully supported. Use InfoCPU to provide management and technical groups, alike, with the data they need to perform capacity planning and performance and tuning decisions in your data center.
InfoDASD
DASD

Reporting & Analysis

InfoDASD integrates disk performance, ownership and usage to show a complete picture of your DASD resources using accurate RMF, SMF and DCOLLECT data. InfoDASD simplifies the reporting and analysis of complex DASD environments by providing trending reports and comprehensive graphs on all elements of DASD performance and utilization.
InfoTape
Tape Reporting & Analysis

InfoTAPE is a complete system, which can be used to generate status reports, comprehensive graphs and monthly trend analysis using accurate SMF and tape management system data.
"We have used the InfoTAPE and InfoDASD program products to validate the requirements for upgrading tape and DASD hardware. The charts have been beneficial in helping us reallocate our current hardware resources. In some cases the information has also helped us eliminate the need for additional hardware purchases. The data we gained by using the InfoTAPE reports allowed us to eliminate the purchase of a new SILO."
- Major US Insurance Provider
"InfoCPU provides the WLM reports we need to present to management on a timely basis…it's easy to use and allows us to make performance and tuning decisions easily."
- Large US Manufacturing Co.
InfoTAPE reports on all aspects of your tape device performance, as well as tape media utilization. InfoTAPE also reports on IBM's VTS (Virtual Tape Server), showing the relationship between physical and virtual drives and mounts, as well as critical statistics surrounding VTS Fast-Ready, the tape volume cache, stages, migrates and reclaimation.
For a FREE TRIAL, Questions or further information contact us now